Scientists Are Breeding Super Coral That Can Survive Climate Change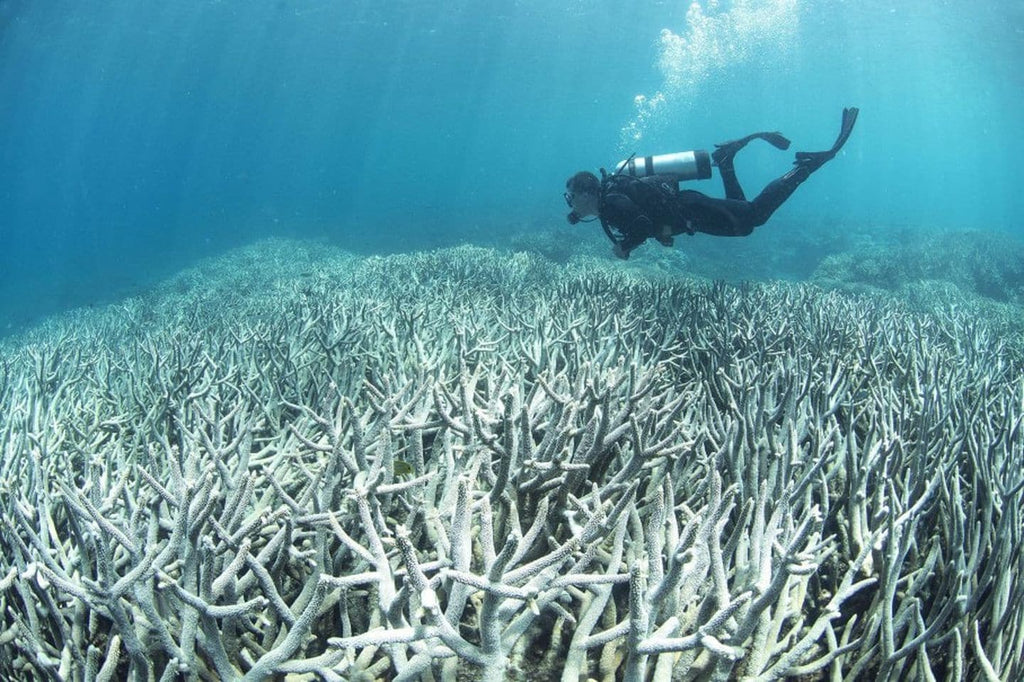 They still look beautiful, but coral reefs are dying at staggering rates — experts project that 90 percent of the world's reefs will be gone by 2050. But a growing group of scientists around the world are searching for innovative solutions to make sure that doesn't happen.
Coral reefs are among the earth's most precious natural resources. They harbor a million species and provide food for 500 million people around the world. But warming waters, pollution and overfishing have badly damaged these precious ecosystems; roughly 50 percent of the world's corals have been lost in just the last 30 years.
"The rates of change in our environment are far outpacing the intrinsic capacity of coral reefs to survive." said Dr. Ruth Gates, the Director of the Hawaii Institute of Marine Biology, where she is pioneering research that could help corals survive. "If we don't mitigate at all, coral reefs will not be the things we're worrying about, it will be the survival of our species."
Dr. Gates is just one of the scientists devising innovative ways to take coral reef restoration into their own hands. Her lab has started to breed and distribute, "super coral" — the strongest breeds of coral that can thrive in warmer environments.
And in Curaçao, a small coral rich island in the Caribbean Sea, a team of scientists are finalizing a technology that could distribute fertilized coral eggs across the ocean, repopulating reefs worldwide.
VICE's Ben Anderson visited with scientists who are working around the clock to solve one of the most significant environmental problems of our time.
credits vicenews.com